Investment Planning Concepts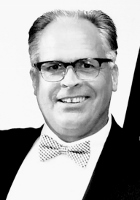 John W. Cameron
President
Upon graduating from the University of Toledo I became securities and insurance  licensed in 1983. My experience as a General Manager with The Prudential Financial Services and a Senior officer with Sky Financial Group led me to operating my own firm built on service, knowledge and trusted relationships that have been responsible for the growth of our company.
The Investment Strategies are designed with you in mind. Providing the appropriate investment mix for your age, goals and risk tolerance.
Designing Investment Plans that deliver the proper liquidity and risk reward spectrum over short term,intermediate term ,and long term investing.
Accumulate & Protect Your Wealth by maintaining investment strategies that over time may help deliver wealth and income on a tax-favored basis to maximize the portion you keep.
Client Satisfaction  Communication with the customer is the key to enhancing customer satisfaction. 
"My business has been built on trusted relationships allowing communication and plans of action to improve everyone's understanding of the investment opportunities and objectives."
John W. Cameron
President
ETFs have some attractive features that set them apart from mutual funds, but there are also cost and risk factors to consider.

Looks at some of the reasons behind the big declines in emerging markets, and how these developing economies might affect U.S. investors.

How key-person insurance policies can benefit small businesses.

A family limited partnership is a legal agreement that enables business owners and their heirs to address tax issues, business succession, and estate planning needs.